DEPRECIATION FOR SMALL BUSINESS & END OF FINANCIAL YEAR.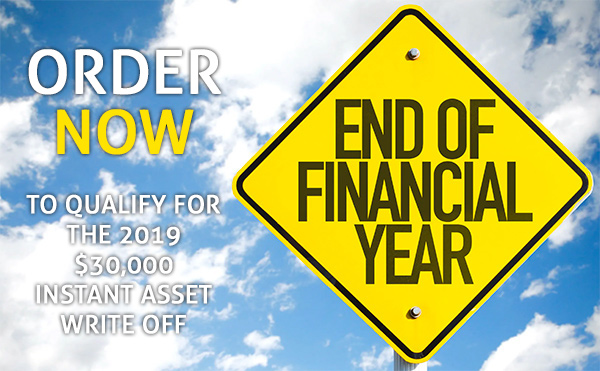 DEPRECIATION FOR SMALL BUSINESS
& END OF FINANCIAL YEAR.


The Australian Government continues to offer accelerated depreciation by allowing small businesses with aggregated annual turnover of less than $10 million to immediately deduct each asset that cost less than $30,000. The measure will apply to assets (like office furniture) acquired until 30 June 2019. A great incentive to buy!
Now is the time to look for ways to spend your remaining Capital Expense budget. To take advantage, you need to purchase and have installed, 'ready to use' on your premises, before the 30th June 2019 so you can claim the benefits in your 2018/2019 tax return.*
Equip Office Furniture can help you find the right furniture for your workspace; whether it is a stock item displayed in our Showroom or custom designed for your specific environment.

* Equip recommends you consult your bookkeeper on all taxation issues prior to purchase.


DIAMOND WORKSTATION SYSTEM IN WHITE
STATUS WORKSTATION SYSTEM
EVEREST ELECTRONIC HEIGHT ADJUSTABLE DESKS AND WORKSTATIONS
ZEBRA EXECUTIVE MESH BACK CHAIR
VICTORY EXECUTIVE MESH BACK CHAIR
LOTUS EXECUTIVE MESH BACK CHAIR
FORTE MB LEATHER BOARDROOM CHAIR
EQ MOBILE PEDESTALS IN SILVER & WHITE

Need more help with your office furniture?
Our team of design consultants are ready to provide more information on any of these products for you.

Please remember that we offer free written proposals incorporating design, space utilisation, storage, ergonomic requirements and OH&S standards.

We'd love to have a chat and see how we can help you. Come and visit us in our Sydney Showroom. Please get in touch here