How much office space do you actually need?
How much office space do you actually need?


As a rule of thumb, businesses require approximately 10 square metres of gross space per staff member, inclusive of communal areas, for a modern open-plan office. Meaning, if you have 5 staff you should be looking for an office of around 50 square metres (5 x 10sqm).
However in 2021, things now look a little different as many staff are now working a portion of their hours from home. When looking at your floor plan, the breadth of collaboration between staff also needs to be a consideration- as more space is required for break-out rooms and meeting areas to facilitate group meetings.
Amicus are the leading dedicated fitout company in Australasia and the recipient of many awards for innovation, growth and culture. They have kindly provided this handy chart.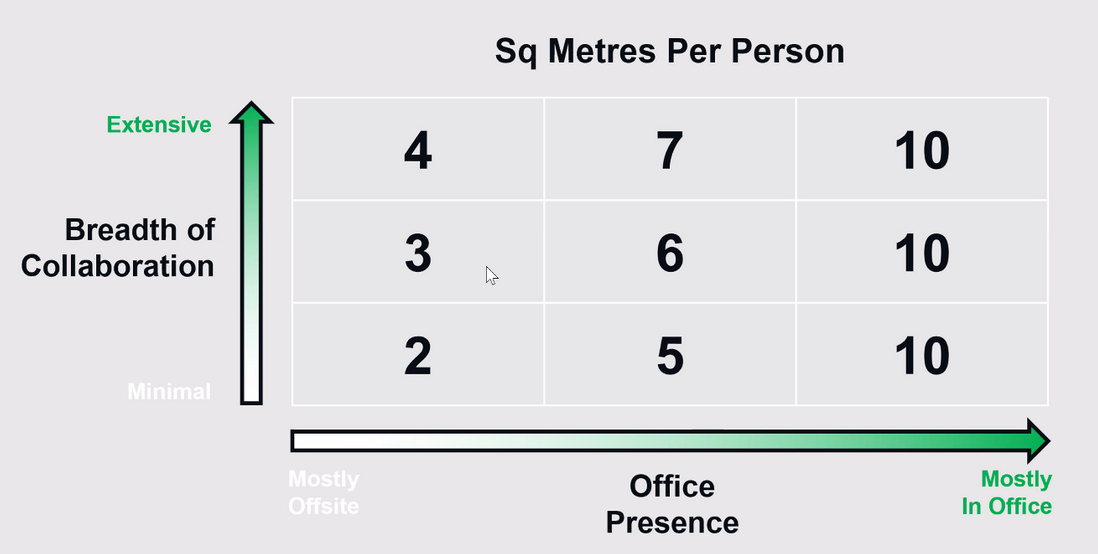 In recent months, occupancy sensor data collected by XY Sense shows that the office environment has shifted from desk usage to 'Project space' & 'Meeting Rooms' as more staff head back to the office to collaborate. You can learn more in an Amicus webinar recording.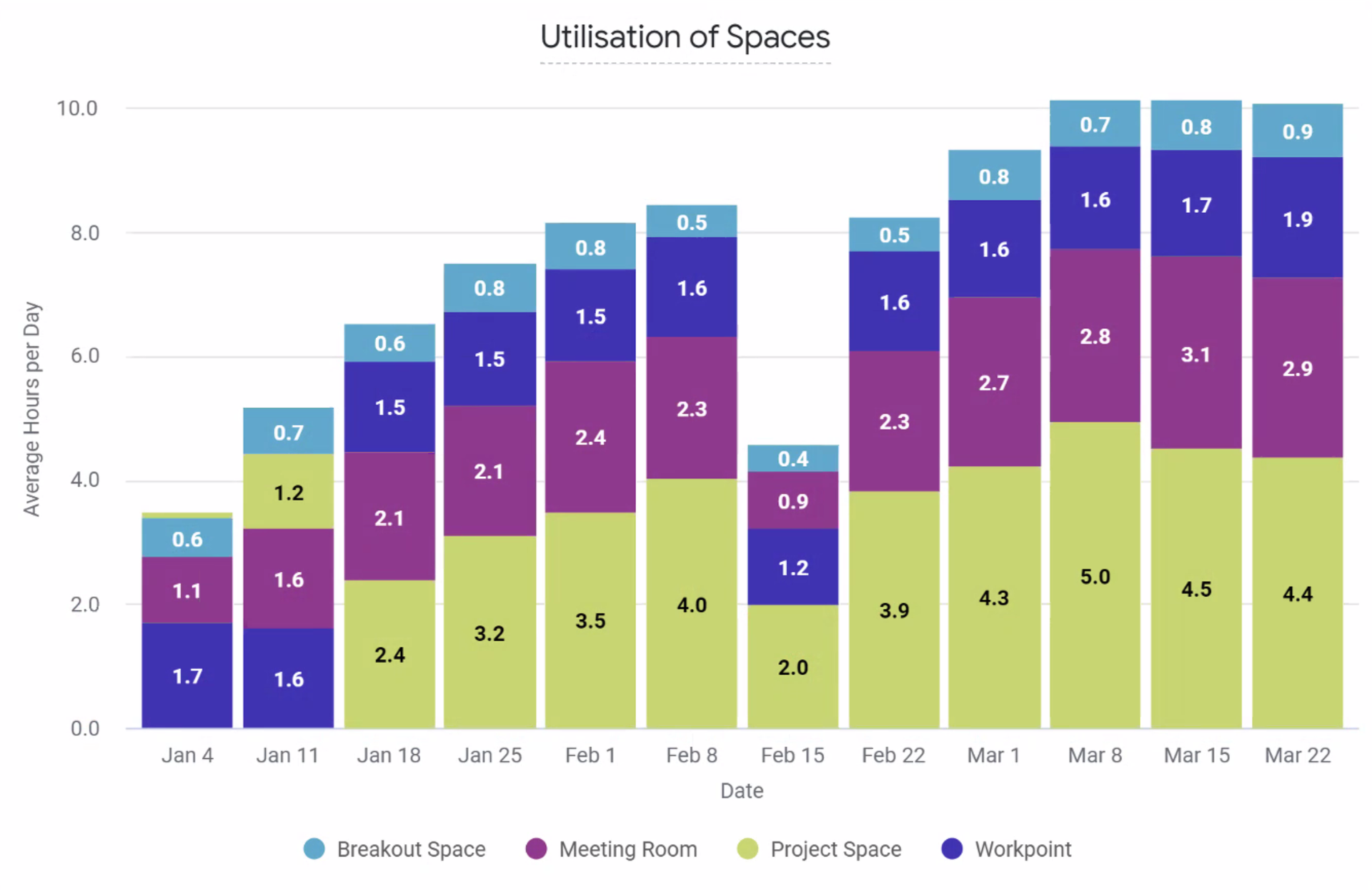 If you are looking for furniture to fill your office space, take a look at some inspiration from Equip below.
Equip Office Furniture guarantees you access to quality advice, innovative design and thorough, timely and controlled project delivery. We are a provider of solutions for everything to do with your office fit-out. This includes office furniture products, the delivery and installation and after sales support.