Quality office chairs for every Sydney workplace
Equip Office Furniture offers a great range of office chairs and lounges, available in multiple fabrics and colours to complement your current interior.
Let the experts at Equip Office Furniture find the intelligent solution for your office seating requirements.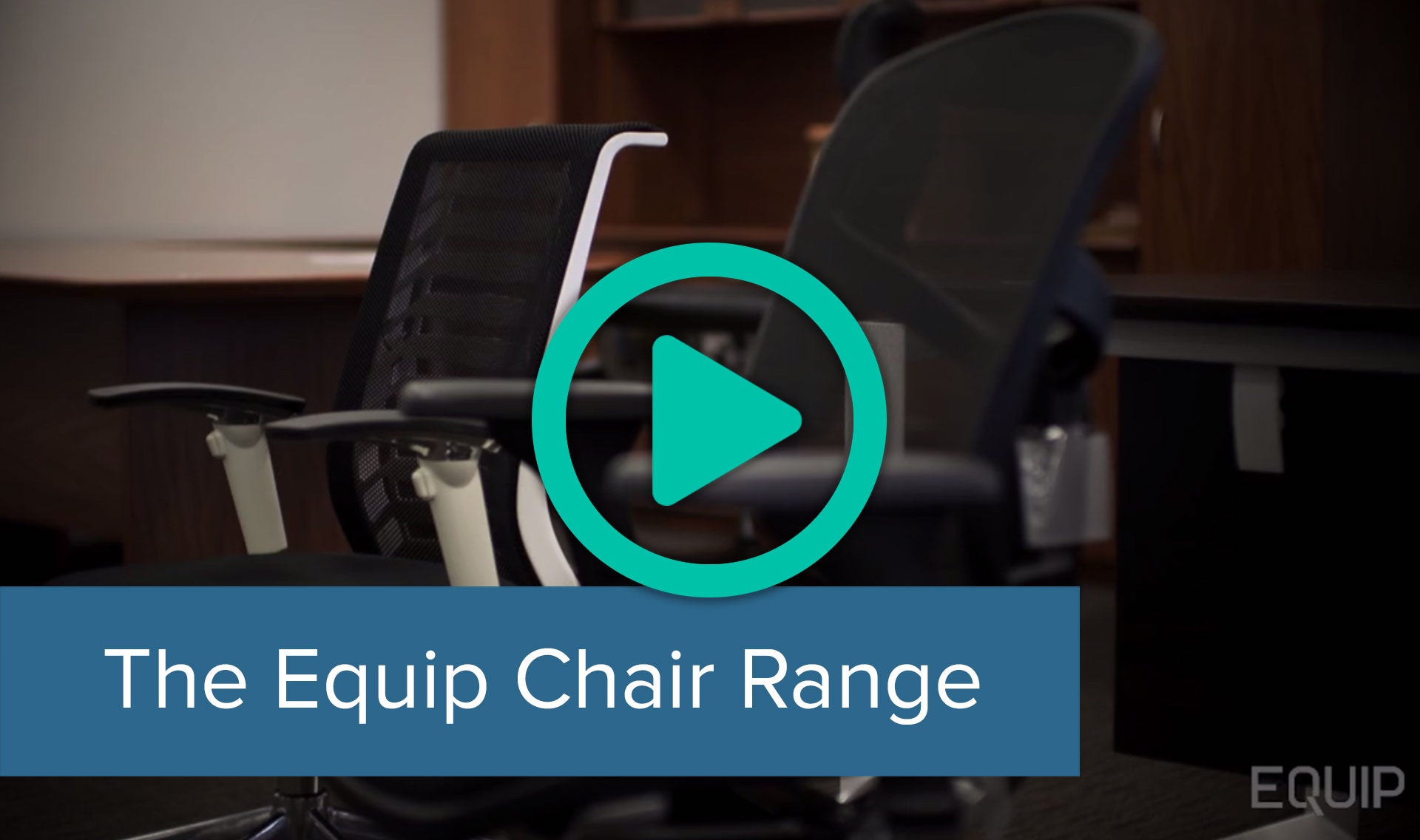 Our Requirements Analysis Matrix (RAM) programme assists you to choose from our catalogue of office chairs, lounges and fabrics including quality leathers.

Our Design Consultants can come to your Sydney metropolitan office, assess your needs and provide the perfect value for money solution. If you're not located directly in the Sydney area, by going through our RAM programme we can provide you with an office chair solution perfect for your office. works

We provide a comprehensive array of fabric choices on all office chairs, which can be colour coordinated with the rest of your office furniture.
Work Type Analysis - what office chair should I choose?
Our range of office chairs can be categorised into a number of work or function types; all chairs have more features as you progress through the list. The types of specified office and executive chairs available from Equip include:
Task Typist Chairs: Also called Task Operator Chairs, these come without arms as standard and are designed for functions such as typing, call centres, computer work, secretarial, data entry and for use with workstations.
Task Clerical Chairs: This office chair comes with arms as standard and is designed for work or functions such as clerical, accounts, senior office staff and office managers. This chair makes a suitable reception chair also.
Draughtsman Chairs: This chair is basically a typist or clerical chair with a higher gas lift, footing and 5 star bases. Used by architects, draughtsmen, bank tellers.
Managerial Chairs: This chair come with arms as standard and is a little bigger in size. Generally available in a wide choice of fabrics and leather colours.
Executive Chairs: This chair is generally bigger again and projects functionality as well as form. Used by senior managers and executives.
Chairs to compliment your office and guests
As well as the huge range of leather executive chairs and versatile office chairs available from Equip, we also have a range of chair solutions to meet your extended requirements such as:
Client Chairs: Often a basic offering which can have complimentary styling and upholstery to the managerial and executive chairs.
Foyer Seating: Your choice of chairs or lounges. Boardroom Chairs: Generally a less featured version of the managerial or executive chair.

Browse the huge range of office chairs available from Equip Office Furniture today and discover the best fit for your Sydney office. Request a quote online and ensure your office is fully streamlined with suitable seating solutions.
Equip Office Furniture are the premier option for office chairs in Sydney. Our wide range includes reception chairs and lounge options, allowing us to cater for the chair requirements of any business.